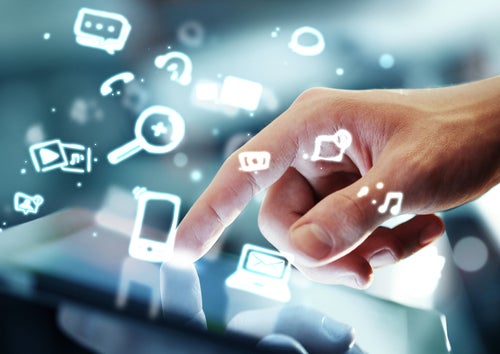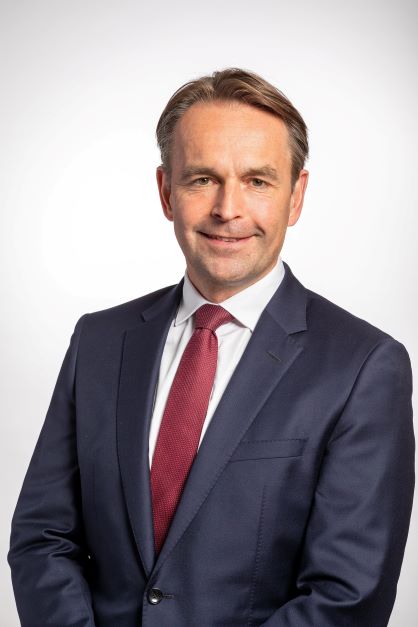 Just Auto (JA): The past two years have been very difficult for all kinds of reasons. Besides the huge challenges of dealing with the COVID pandemic and the shortage of semiconductor parts, The auto industry is also undergoing a massive transformation. Level 1, like Harman, seems to be "squeezed out" from all directions – how does business go under these conditions?
Christian Sobotka (CS): It's been a very difficult year for the entire industry. The Covid issue and the semiconductor issue continue to affect business, and you are absolutely right on the last point. It has been an increasingly difficult space for Tier 1 companies where our classic trading role has been disrupted. We have OEMs go above and beyond and install stacks of software themselves. From below, SoC suppliers are traversing into the traditional Tier 1 space, and then from the side, there are tech companies doing their part as well. As I mentioned, the business is being 'stressed', which requires us to think about the changing environment and adjust our strategy to suit the evolution of our clients and their requirements.
Now, our customers are divided into two distinct groups: classic OEMs and new players from the tech industry, who have a very different perspective from traditional automakers. While the former still operates somewhat within the traditional Tier 1, Tier 2, and Tier 3 layers, newcomers to the technology are thinking more about network architectures. They have different expectations regarding time to market and they have what I call a "productive" approach that goes through regular hardware upgrades and more frequent software update cycles. The work culture and speed are very different from what was previously seen in the auto industry.
Julian: How is Harman strategically adapting to maintain its position?
CS: For us, there was only one option and that was to take the opportunity and see it as an opportunity to evolve. At Harman, we have always strived not just to provide technologies and solutions, but to make a real impact and create value for our partners and customers. This is why Harman made her own transformation. We have reviewed our business model, the competitive advantage we offer our customers and have defined a new ambition for the company, which is to be the leading supplier of automotive electronics focused on the in-cabin user experience by 2030.
Julian: That's a bold goal given the competitiveness of the industry. Tell us more.
CS: Yes, she is bold and ambitious, but she is also very sexy. Harman has undergone a makeover in recent months. We've been reviewing what we're good at, what we're passionate about, and what's different about our offering to different client groups. We have a deep and successful history of innovation and creating great in-car experiences. Combining this with the size, power and capabilities that Samsung brings to the table, we have a massive offer. We are one hundred percent committed to this goal and have transformed our operations to support it, focusing on two business models.
Julian: What are these two business models?
CS: First, we have the traditional 'project' model, which will continue and grow the 'Additional Hardware' business and services in response to customer requests. Harman has extensive experience delivering this traditional venture business model and remains committed to supporting customers who operate in this way to gain a competitive advantage.
In parallel, we are breaking new ground by developing our "product" business, which provides what Harman calls "consumer experiences: the automotive class" to our industry customers and ultimately to end users. We are developing products and solutions that are more in line with the consumer electronics industry, which is of course a sector in which we have a lot of experience, both with our consumer products and through our parent company, Samsung. This means that we can provide these required consumer experiences but with the knowledge and experience to make them safe, secure and fit for the automotive space.
Julian: What would the "product" work look like? How will Harman work with its customers in this space?
CS: As you mentioned, the time to market will be significantly reduced. We're looking at six-month time frames from award to launch. After that, we'll have ongoing upgrades and three-month release cycles.
Julian: What impact does that have on Harman's operations and workforce?
CS: While we maintain traditional customer support, the product business model has many implications. Technically, manufacturing and operationally, we have adopted a faster cadence and faster time to market. But it has had broader implications for our entire organizational culture and the way we think. I was incredibly impressed with the way our teams embraced the transformation and enjoyed the new, faster, smarter approach. It has had a positive impact on our corporate culture and establishes us to be the cabin experience partner of choice, allowing us to accelerate the transformation of our industry alongside like-minded partners.
Julian: When will Harman launch its first product in this new business model?
CS: Harman's product portfolio is under development at the highest concentration. You and the industry will never have long to wait for our first announcement, which has evolved from an idea to a top player in just six months. As per previous years, Harman's ExPLORE event in early January will also be something to watch closely. The exciting thing is that we are just getting started. We can see a lot of potential that can come from our new operations, expectations and ambitions.
JA: After acquiring Germany-based Apostera earlier this year, will Harman look at opportunities within the Metaverse with this product suite?
CS: With the development of ADAS and navigation technologies, there is the potential for drivers to become overwhelmed with information. Apostera's Augmented Reality (AR) and Mixed Reality (MR) software solutions expand Harman's automotive product offerings and put the company at the forefront of automotive AR/MR experience design, supporting our overarching goal of becoming the leader in automotive electronics in the cabin user experience. The seamless blending of augmented reality with the physical environment opens up limitless possibilities for delivering more intuitive and rewarding experiences.
I can't give details right now, but more will surely follow in that area. I look forward to being able to share additional details about our new family of products soon.