China has said the US is making space a battlefield by sending weapons, all while "preventing" China from doing the same.
At a press conference, Chinese Foreign Ministry spokesman Mao Ning responded to the US Defense Department's report, titled The State of Space Industrial Base Report 2022, which recognized space as a "priority area of ​​national military power," and suggested that countries were participating in a new space race.
"For a long time, the United States has publicly defined space as a war zone," Ning said.
It has built the US Space Force and Space Command, developed and deployed offensive weapons in space, conducted offensive and defensive military exercises and technology testing, and intensified military cooperation with its allies.
"All of this has increased the risk of military miscalculations and conflict. The United States has also been blocking China and Russia's space arms control initiative and hampering negotiations on a legal instrument on space arms control."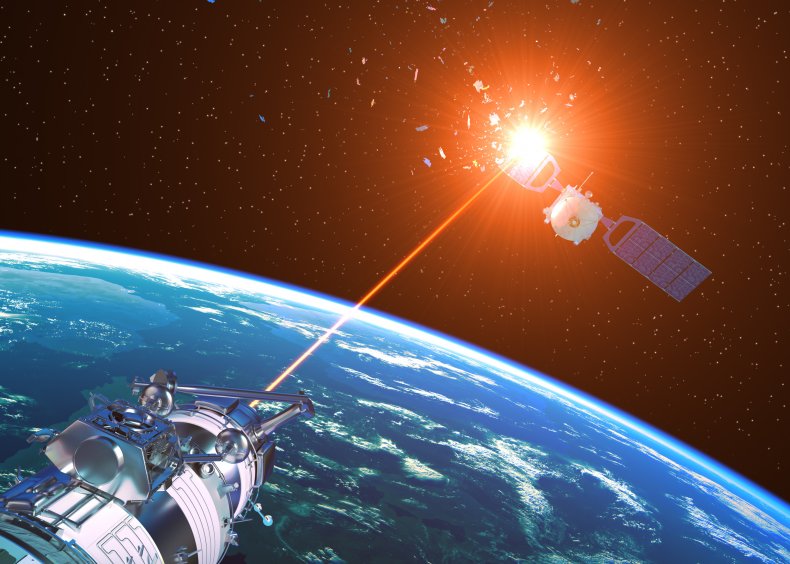 The State of the Space Industrial Base 2022 report indicated that China was the primary threat to the United States both in space and as a global power.
"Winning the new space race is a national imperative and a critical component to maintaining freedom and prosperity in the twenty-first century for the United States, our allies, and our partners. China's rise as both an economic and space power is imminent and a threat to democracy, a free market economy, and the international liberal order."
"China's many achievements in space are the result of Xi Jinping (航天)'s "Space Dream," a long-term strategy that catalyzes the entire nation's approach toward one goal: to dislodge the United States as the dominant space power both militarily and economically by 2045."
This report, and China's response, come as the two countries plan to carry out missions to the Moon simultaneously, with both choosing locations on the Moon's south pole.
NASA is currently planning the manned Artemis 3 mission to land in 2025. Meanwhile, China's Chang'e-7 is scheduled to land in 2024.
NASA Administrator Bill Nelson told a German newspaper Build That "we should be very concerned that China is landing on the moon and saying, 'It's ours now and you guys are going to stay out'."
However, China did not appreciate this sentiment from the United States.
"[This report] It recognizes space as a priority area of ​​national military power, which further exacerbates the tendency to turn outer space into a weapon and a battlefield."
"It poses a serious challenge to the peace and security of outer space, blatantly tramples the international consensus on the peaceful use of outer space, and fully exposes the United States' ambition to increase military build-up, preparedness for war, and seek hegemony in outer space. The United States is in no position to speak of the so-called Code of Conduct for Responsible Space Activities.
The US government currently prohibits NASA from sharing data from the International Space Center with China.
"The United States should respect the common concerns of the international community, immediately stop negative moves that could undermine the security of outer space, live up to its due responsibilities, and stop obstructing negotiations on a legal instrument on arms control in outer space," he said. Ning.
While the Moon is the current target of space agencies in both countries, some have suggested that the so-called new space race will include a race to get to Mars first.
"The real race is who will be the first country on Mars," former NASA associate administrator Doug Loverero told CNN. "Just as leadership of the twentieth century was framed by who was the first to land on the moon, I believe that leadership of the twenty-first century will be framed by who was the first to reach Mars."