VR FleetCare And the Finnish Transport Infrastructure Agency (FTIA) reach an agreement on monitoring the condition of railway points
VR FleetCare The Finnish Transport Infrastructure Agency (FTIA), which operates the state's railway network, has signed an agreement on comprehensive remote monitoring of the situation at the point. The agreement covers monitoring the status of up to 300 points, with the aim of monitoring the operation of points at several busy traffic points. Monitoring the condition of railway points has not been carried out to a similar extent in Finland before.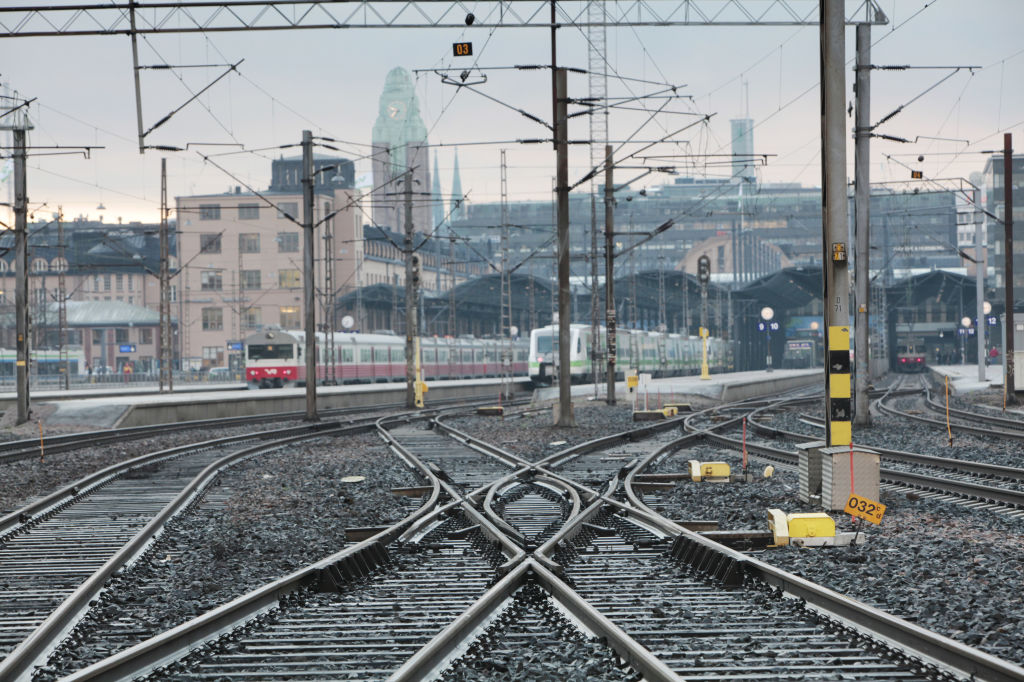 VR FleetCare solution enables improved maintenance and disruption prevention
© VR FleetCare
The failure of spinning machines causes thousands of train disruptions in Finland each year. Together with its partners, VR FleetCare has been developing suitable track equipment condition monitoring solutions for years. Diverse pilots have produced positive results and provided comprehensive information to improve operational reliability of equipment and prevent turbulence.
"VR FleetCare has won the railway points condition monitoring tender, and we look forward to deploying our advanced condition monitoring system in maintenance and ensuring traffic is on schedule."
Many parties benefit from preventing railroad failures
Point maintenance represents a significant portion of railway network maintenance costs. Points have a complex structure and include many components that affect their functioning. Also, the point should operate all year round under all conditions. In the Nordic countries, winter causes its own challenges in the form of snow and ice. The problem is not small, as snow and ice accumulated around the point may prevent it from working properly. Freezing can also break components and make locating the fault at the point more difficult.
Point condition monitoring and failure prevention benefit several parties. It makes the work of the railway network owner and maintenance operator easier and reduces costs when failures can be anticipated in advance. Recovery from turmoil also becomes faster. Finally, a customer traveling on a rail network train will be more satisfied when train delays can be prevented.
"We believe that rail transport can be accurate, regardless of the conditions. We are very pleased to win the FTIA tender for point condition monitoring. We have worked hard to find smart solutions that work. In terms of point condition monitoring, we have made incremental progress, as we have developed an effective solution In terms of cost it is also easy to install on the rail network without causing disruption to traffic."
Currently, the maintenance of railway points depends on scheduled maintenance and response to failures. VR FleetCare solution enables improved maintenance and disruption prevention. The system was developed with Finnish software and hardware development company Vire Labs Oy, whose measurement technology is used in the solution. The system is designed for a rail environment where large volumes of rail infrastructure operators are centrally controlled from a single location. In addition to the points, FleetCare is developing and investigating a similar solution to track circuits to further enhance the predictability of track equipment failures.
This article was originally published by VR FleetCare.